"We shall not defeat any of the infectious diseases that plague the developing world until we have also won the battle for safe drinking water, sanitation, and basic health care." –Kofi Annan
#
RestoreHope
:

Aid Kenya Foundation is a humanitarian aid and development assistance charitable foundation whose mission is to change lives, impact humanity of the orphaned and vulnerable children, teenage mothers, in-and-out of school youth, women at risk and the disadvantaged populations in rural-urban slums of Kenya.

The Foundation is currently coordinating efforts to raise funds to sink 3 water boreholes, improve sanitation, distribute water tanks/jerry cans, Kick Out JIGGERS parasites, and combat CHOLERA. Please Share and

Donate

if you possibly can. Show your love to the
less fortunate in our slums, and villages in Kenya without access to clean drinking water and sanitation. Our people dont have even water tanks/jerrycans to store water.
Together, let's join hands and resources to bring all that to an end in Mukuru Slums,

Milalani Village, and Likoni Slums.Let's combat CHOLERA and JIGGERS. SUNSHINE AFRICA WATER AND SANITATION PROJECT is their only Hope. 10,000 households are projected to benefit directly.
Get Involved. Volunteer. DONATE towards our fundraising target of USD. 50,000.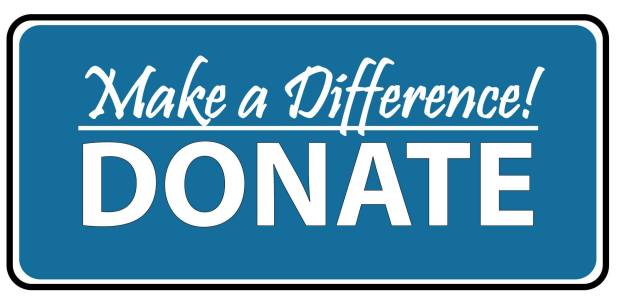 MAJI NI MAISHA-AFRICA WATER AND SANITATION PROJECT:

WATER GIFT OF LOVE:For the next 100 days, we are seeking to reach out to 50000 well-wishers who will donate $1 or more to enable us sink a WATER BOREHOLE/WELLS with a purification system for the orphaned children at The Sunshine Africa Children's Center, in Milalani Village Malindi; Likoni Slums, Mombasa; Kitui, Makueni, Kisii and Mukuru Slums, Nairobi Kenya
The boreholes will serve the orphans as well as 5000 households across the village/slums; increase food security to the children through a greenhouse project; and increase hygiene among the children by eliminating JIGGERS and helping combat CHOLERA.

Shariani Village, Milalani Village and Likoni Slums are one of the remotest and poorest regions along the Kenyan Coast, where education standards are the lowest by any measure. The only source of water is the salty and untreated water from the Indian Ocean sold by water vendors at $40 cents for a 20 litre jerrycan while Mukuru Slums is Nairobi City's most densely populated slum with over 1 million people. We need to buy water tanks to the households as well as improve sanitation by fixing toilets:
https://www.facebook.com/SunshineAfricaFoundation
JUST IMAGINE!
How do you feel when you cant feed your little kids, or pay their school fees, or meet your medical bills or your girls face Female Genital Mutilation or worst, your water taps are dry?........that's what most poor, and disadvantaged families undergo each day in Kenya, East Africa....but with local and international partnership, Aid Kenya Foundation is reversing all that with a set of Humanitarian Aid & Development Assistance Programs and Projects.
Therefore, we are calling upon each and everyone who embraces our vision, and mission to be our Goodwill Ambassador(s) and development partners so that we can be enabled with the resources and capacity to achieve the mission.....with your voice, efforts, and change however little, we can achieve tremendous results, restore hope, and a sense of belonging to the orphaned and vulnerable children who crave for EDUCATION, and care; the teenage mothers who want back their dignity after undergoing Female Genital Mutilation(FGM); and the entire communities mainly in Maasai heartland of Kajiado and Narok Counties of Kenya, and the Milalani Village, Malindi in the Kilifi County along the Kenyan coast who have no access to a drop of water(Maji).....CHANGE IS POSSIBLE!.....Get Engaged.....Volunteer.... or Donate CHANGE!!!GET INVOLVED and LEARN MORE ON:
AID KENYA FOUNDATION
Can you stand in solidarity with the children? Can we count on you? Any donation is accepatable and will be appreciated. Additional resources raised will go into the SUNSHINE AFRICA LIFESHIELF FUND to fix a water borehole in Likoni Slums, Mombasa; Mukuru Slums, Nairobi, and Milalani Village, Kilifi.
Armstrong Ongera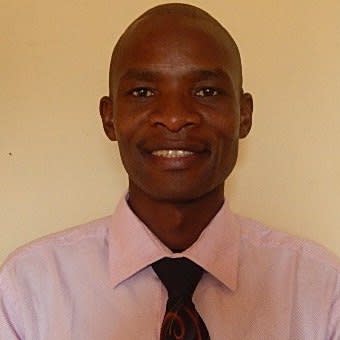 HOW TO DONATE:
Individually, we are a drop, together, we are an OCEAN! Small acts of kindness makes a BIG difference. Donate your GIFT today however small:
Wire Transfers Bank Account Details:-
A/C Name: AID KENYA FOUNDATION
A/C No. : 082 1430151
Swift Code: BARCKENX
Bank: BARCLAYS BANK OF KENYA
Branch: Haile Selassie Avenue, Nairobi, Kenya



OR



Western Union/MoneyGram Wire Payee:

ARMSTRONG ONGERA



VOLUNTEER: E-mail us if you want to volunteer practically on the ground or you have specific opinions: armstrongoongera@gmail.com
Thank you, and GOD BLESS!